Show you with some pictures and videos the step by step usage of COMPOT composter.  
Frequently asked questions
Here are answers for frequently asked questions. 
Users manual of compot composter
Check out our user's Manual here about compot composting
Blog is comming soon in English also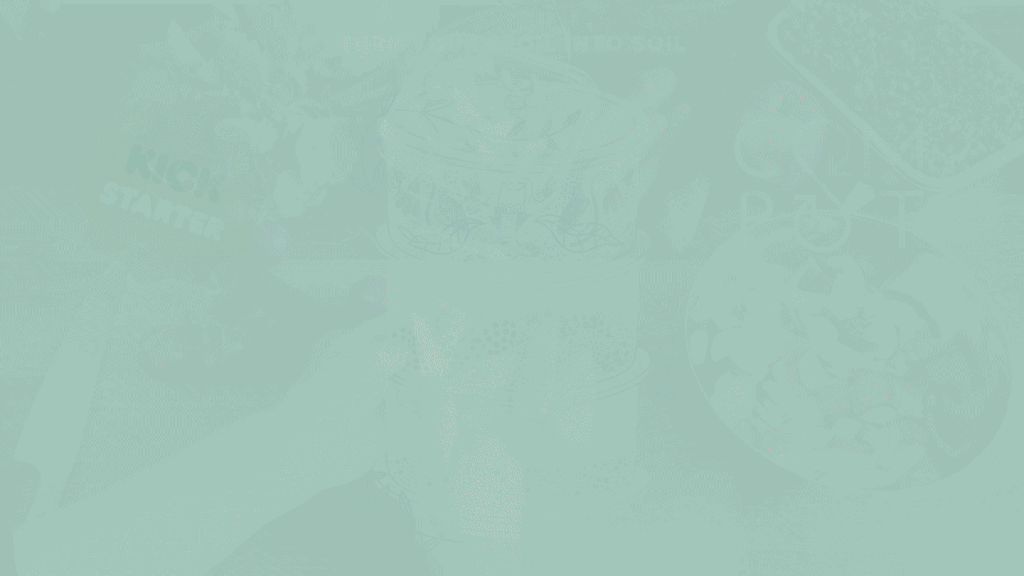 Precollect your kitchen biowaste
Precollect separetaly your biowaste from your kitchen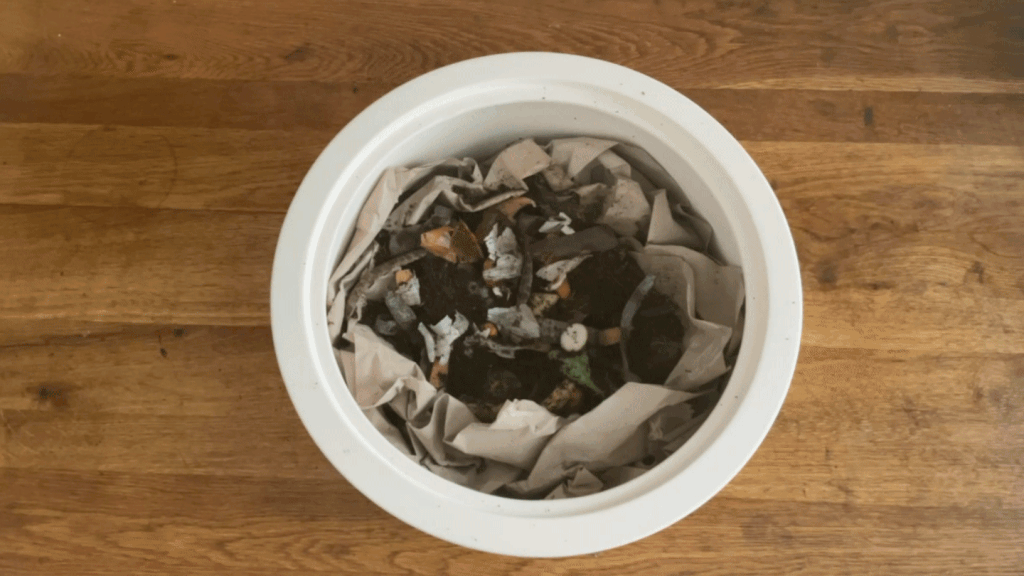 Put your weekly 1-2 liter of precollected biowaste into the composter.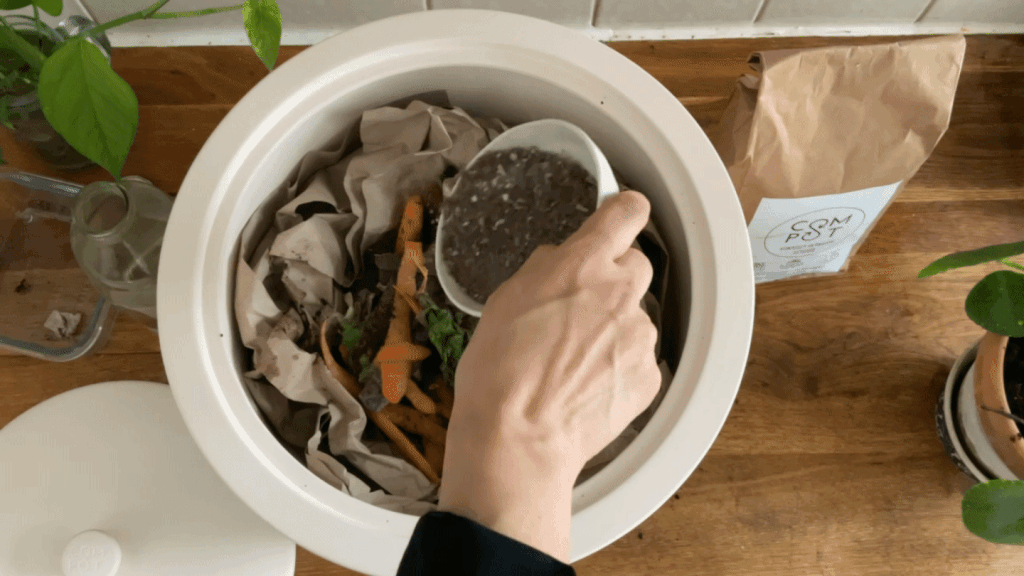 ADD compot activator, water and stir
Add your COMPOT microbial activator mix and water to the COMPOT and put back the lid.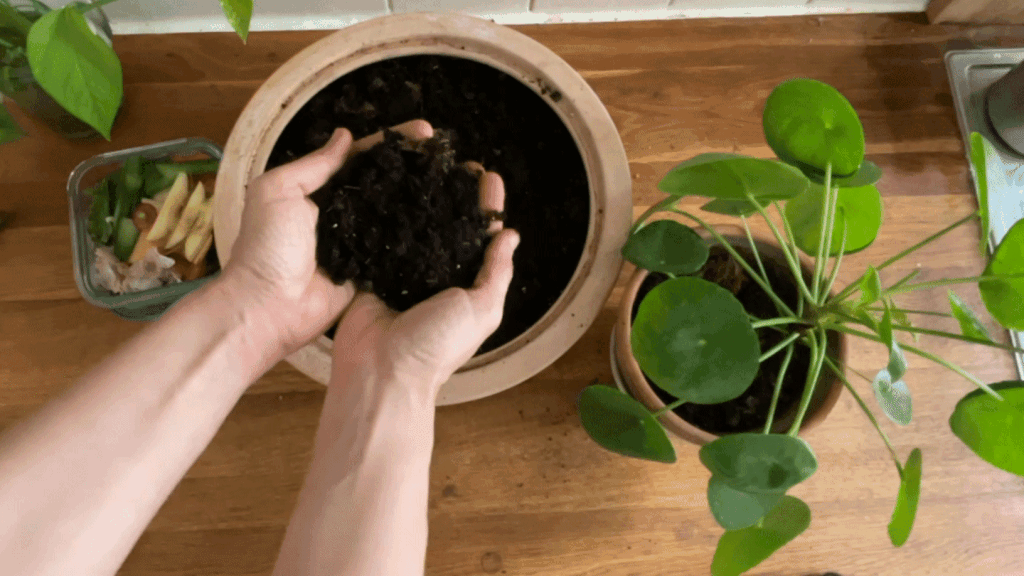 Harvest crumbly ready compost in 3-4months
The finished compost is dark brown, crumbly, and parts of the starting waste are not recognizable in it. By sifting, we remove our finished compost from even larger pieces. It is good to use our compost as soon as possible, as it is a material full of microorganisms.
We can also do a germination test with it if we are not sure if it is ready. test: sprinkle sporoutable seeds that are easily germinating on top of the compost, water and the seeds should germinate from our compost within 3-4 days.
Illustrated by Eszter Kiskovács. This is a COMPOT zine about the first 6 months of COMPOT composting.
YOU CAN GET ONE RISO when you get compot in kickstarter offer!
If you order now in kickstarter, this is one of our presents for you alongside with a coloring page!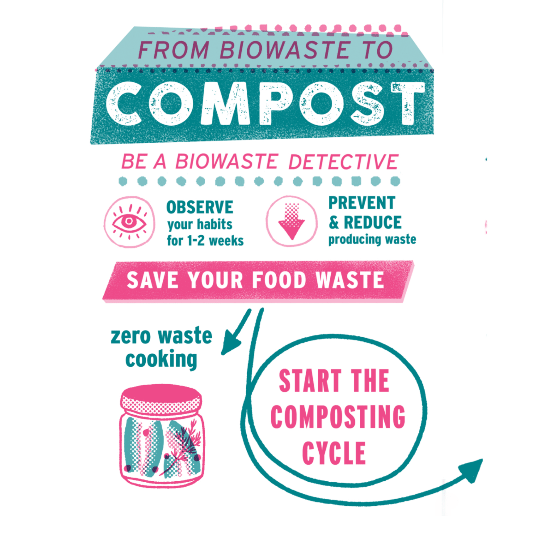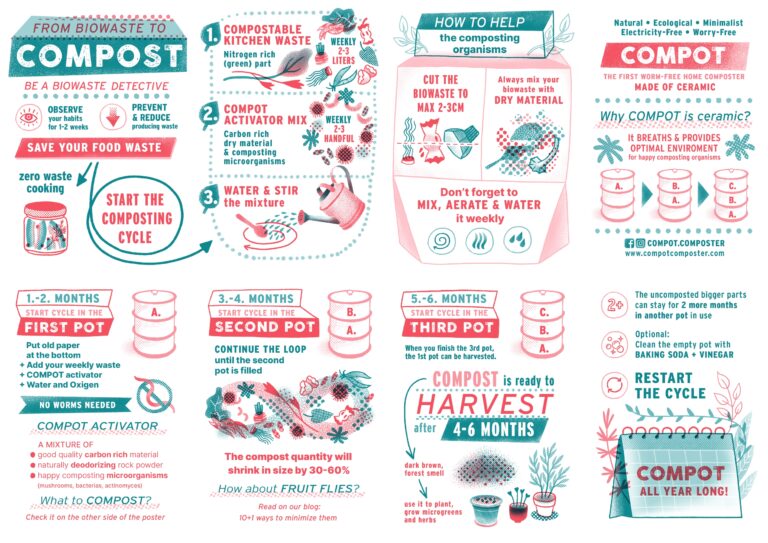 This is our COMPOT 18 page long manual about how to start and maintain your COMPOT composting. 
Have a question?
short FAQ
Some answers for frequently asked questions. In learn more there is the full FAQ section.